Sexual harassment isn't only something you have to worry about at the Christmas party.
In 2012, the Australian Human Rights Commission found sexual harassment in the workplace affected around 1 in 5 people aged 15 and older.
Times have changed. So have our standards for what is and isn't acceptable at work. There are no more requirements for women to quit work if they marry or become pregnant, it's not OK to wolf whistle, call someone "miss" or "love", make personal comments about a person's physical appearance, or expect the woman in the room to make and serve coffee.
Financial compensation is rising. Although an individual who sexually harasses another is primarily responsible for their actions, employers can be held liable too. Ignorance is no excuse. In 2014, Oracle Corporation Australia Pty Ltd was ordered by the Federal Court to pay $100,000 in general damages to its ex-employee Ms Richardson. Since this time, two serious Victorian cases resulted in damages of $180,000 and $380,000.
Non legal consequences are increasing. Sexual harassment can:
negatively affect an employee's mental health;
lead to increased absenteeism and workers compensation claims;
lower productivity and decrease morale at work;
negatively affect business reputation. (Just take a look at the media storm that surrounded the allegations of sexual harassment made by Amber Harrison against the CEO of Seven West Media.)
At this point you are probably wondering why you bother to employ anyone.
It's not all doom and gloom. If you understand what constitutes sexual harassment, and implement the following four strategies, you and your employees will be well protected.
What is sexual harassment?
Sexual harassment is defined in the Sex Discrimination Act 1984 (Cth) as any unwanted or unwelcome conduct of a sexual nature, which a reasonable person would anticipate could possibly make a person feel offended, humiliated or intimidated.
Examples include:
Staring or leering;
Suggestive comments or jokes or insults of a sexual nature;
Intrusive questions or statements about your private life;
Displaying posters, magazines, screen savers of a sexual nature;
Sending sexually inappropriate emails or text messages;
Requests for sex or repeated unwanted requests to go out on a date.
Four Tools to Limit Sexual Harassment Liability
In order to protect workers and limit your liability as an employer or manager, you need to show you have taken all reasonable steps to prevent sexual harassment occurring. There is no definition of the reasonable steps, or a list of options. Each case is decided on its own facts and will be affected by the size of your business and the resources you have available. For example, BHP Billiton will have a significantly higher obligation compared to a small business with 5 employees.
1. Lead by Example
Creating a culture free of sexual harassment and other inappropriate behaviours is not going to work if the CEO is the one making the sexist jokes.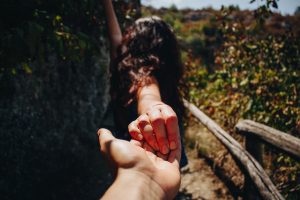 The best way to ensure ongoing change is to model the expected standards of behaviour. There is significant research showing the positive impact of a leader who lives the values of a workplace. Anyone can take on this role of leader when it comes to workplace behaviour.
Often, the biggest impact a leader can make is personally identifying and calling out inappropriate behaviour. We've all been there. Someone says something that doesn't quite feel right – but we don't want to draw attention to ourselves or rock the boat by calling it out. One effective method I have heard used to combat this is the introduction of the "no such thing as just jokes" phrase. Workers are encouraged to use this phrase whenever they encounter comments or actions that breach appropriate workplace behaviours but are brushed off as "just jokes".
2. Policy and Procedures
A written policy can provide useful guidance on what sexual harassment is and how to handle it. But
downloading one off the internet that looks fantastic and then just sits in a drawer – forgotten – may be worse than no policy at all.
Separate written policies and procedures for all issues aren't necessary. If you have a large workforce, or operate in an industry that has high levels of sexual harassment, a focused policy on sexual harassment (or harassment and bullying) may be appropriate. In another workforce, it may be more appropriate to have a more general "Code of Conduct" or "Workplace Behaviours" policy.
Whatever you choose, the key is to have a policy that reflects the standards you wish to enforce in your workplace. At a minimum the policy should:
state sexual harassment is unlawful and will not be tolerated;
define sexual harassment;
explain the consequences including disciplinary action;
identify responsibilities of management and staff; and
outline options for dealing with sexual harassment (eg. making complaints).
3. Education and Training
It is not enough to provide a new worker with a copy of your policy on sexual harassment, have them sign it, and consider your obligations as an employer satisfied. You need to ensure workers understand the policy and are regularly reminded of it. The best way to do this is through induction training and regular updates.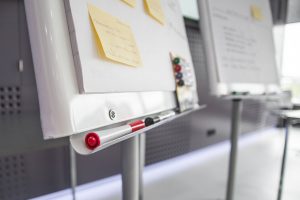 A key benefit of training is the ability to change a person's understanding of what is and isn't acceptable conduct. The most common type of training is small group training, which is usually a mix of lecture style content, case study workshops in small groups, and possibly role play. Another common option is on line training where an individual can proceed at their own pace.
A new type of training that may be in the works soon is virtual reality training. VR training is considered highly valuable due to the ability for the worker to immerse themselves in the subject matter and build an emotional connection that can influence attitudinal and behavioural change. Watch this space!
4. Complaint Procedure
No stand against sexual harassment is complete without a clear internal complaints procedure. Workers need to know what to do if they experience or witness sexual harassment.
There is no such thing as an "off the record" complaint.
If an employer (via a complaints officer, HR officer, or some other relevant person) has knowledge of alleged or actual sexual harassment and fails to take action, the employer may be found to have failed to take all reasonable steps to prevent the harassment. This is so, even if the lack of action was because of a request from the complainant.
A complaint procedure needs to, as a minimum:
Provide for a staged process (e.g. options to raise the issue directly with the alleged offender, then supervisor, then HR);
State all records will be kept confidential;
Allow for external investigators where necessary;
List possible disciplinary actions (e.g. apology, demotion, transfer, suspension, dismissal).
Where to from here?
Don't be fooled by those who say we are taking political correctness too far. The world has changed, and you can't keep relying on the defence of "That's not what I meant", or "But he signed a policy saying he understood that wasn't allowed". You have a responsibility to provide a safe place of work for all workers, and this means monitoring and influencing everyone to ensure they comply with legal requirements.
If you would like to create a workplace behaviours policy to cover sexual harassment, or conduct training for front line supervisors in identifying and handling complaints, please contact Jo Alilovic for a free consult on options available.