Employment law masterclasses
Joanne Alilovic, employment lawyer and co-host of The Juggle podcast, is available for speaking and training opportunities both nationwide and internationally.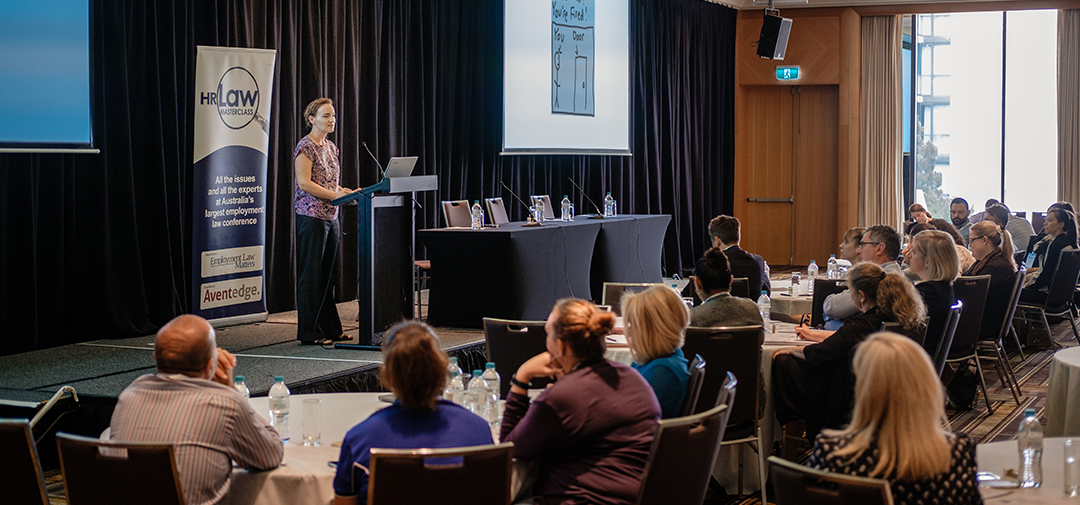 As an employment lawyer with over 20 years of experience focusing on this tempestuous area of law, Jo has regularly presented to conference groups and individual companies about employment obligations.
Jo is also a business owner, employer of flexible workers and a mother of 3. She knows the juggle that comes from trying to progress a professional career and business while having a family. As a result, Jo is particularly passionate about speaking on topics that affect women managing career and family responsibilities (which she also does through her podcast, The Juggle), including work/life balance, sexual harassment, gender discrimination, flexible work practices and the future of work.
Jo also regularly undertakes bespoke training for clients in all areas of employment law, with a particular focus on increasing skills of managers in areas such as performance management, managing conflicts between employees and equal opportunity obligations. Contact Jo now to discuss the training needs in your organisation.